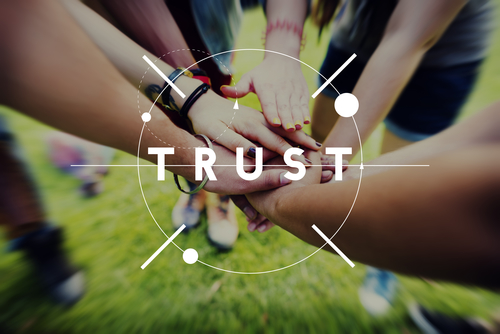 I worked with a group recently that had a lot of conflict on their team. There were a lot of reasons for the continuing conflict – lack of direction, multiple communication styles, multi-generational organization, remote office locations, employees who felt unappreciated etc., the list could go on forever.
In an attempt to remedy some of this conflict, the leadership team went on a retreat to work on these issues and find some kind of solution. And what did they come back with? The phrase and philosophy of assuming good intent. The idea is whenever you got an email, call, ask, or feedback, you took it all the while assuming good intent on behalf of the person you are working with. This was supposed to keep tension lower and help employees not to jump to conclusions or perceptions right away. Sounds amazing, right?
Well on paper this idea is fantastic. However, in reality there is a lot of work that needs to be done before we can use this idea. If you've had bad interactions with someone in the past and you don't trust that co-worker or leader, it's going to be hard to put this philosophy into practice. Simply put, if you don't have trust on your teams, no one is going to be able to assume good intent. There needs to be a rebuilding of the relationships and trust before the team can move forward.
Patrick Lencioni, author of Overcoming The Five Dysfunctions Of A Team, and co-creator of The Five Behaviors of a Cohesive Team, talks about trust on a team and how it is the first and most important step to having a cohesive team. In his model, building trust is followed by mastering conflict, achieving commitment, embracing accountability, and focusing on results. None of these things can be achieved without having trust first.
According to Lencioni, "…trust is all about vulnerability. Team members who trust one another learn to be comfortable being open, even exposed, to one another around their failures, weaknesses, even fear…vulnerability-based trust is predicated on the simple – and practical –idea that people who aren't afraid to admit the truth about themselves are not going to engage in the kind of political behavior that wastes everyone's time and energy, and more important, makes the accomplishment of results an unlikely scenario."
So how do we build trust? Let's look at a few options:
1. The leader/s of the team or organization needs to be truly committed to building a team. And, they need to be willing to go first and set the example.
2. Team members can't hold back; there needs to be vulnerability and openness to one another. This often takes a lot of practice.
3. Leadership needs to create a space where people can be vulnerable without fear of repercussion. If there has been any type of repercussion, real or perceived in the past, leadership will have to commit to this step verbally and in action again and again.
4. Listen with the intent of understanding not just to reply.
5. Share an experience together, whether that be a full staff retreat, an escape room or just happy hour, find a way to spend time together that's not always just about work.
Trust is hard to build and it will take time. But it will be well worth the effort and your team will be much more cohesive and productive for it, not to mention happier.
-Alex Draginis
https://sarahjgibson.com/wp-content/uploads/2017/08/trust.jpg
334
500
Sarah J Gibson
https://sarahjgibson.com//wp-content/uploads/2016/04/logo-sarah-gibson-2.png
Sarah J Gibson
2017-08-11 00:27:25
2017-08-11 00:28:02
Why Trust Matters