Sarah Gibson is the president of Accent Learning and Consulting. Sarah and her team love teaching people how to be better at business skills that will impact their job effectiveness.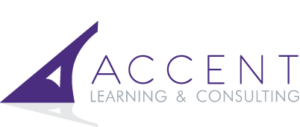 Accent Learning & Consulting provides classes in the following subject areas:
BUSINESS WRITING
COMMUNICATION AND PROFESSIONAL DEVELOPMENT
FIVE BEHAVIORS OF A COHESIVE TEAM
GENERATION COMMUNICATION
LEADERSHIP SKILLS
COACHING
To learn more about the various courses taught by her and her team, visit the Accent Learning and Consulting website.